Moderne Hippies Kerstmarkt // 21 december 2014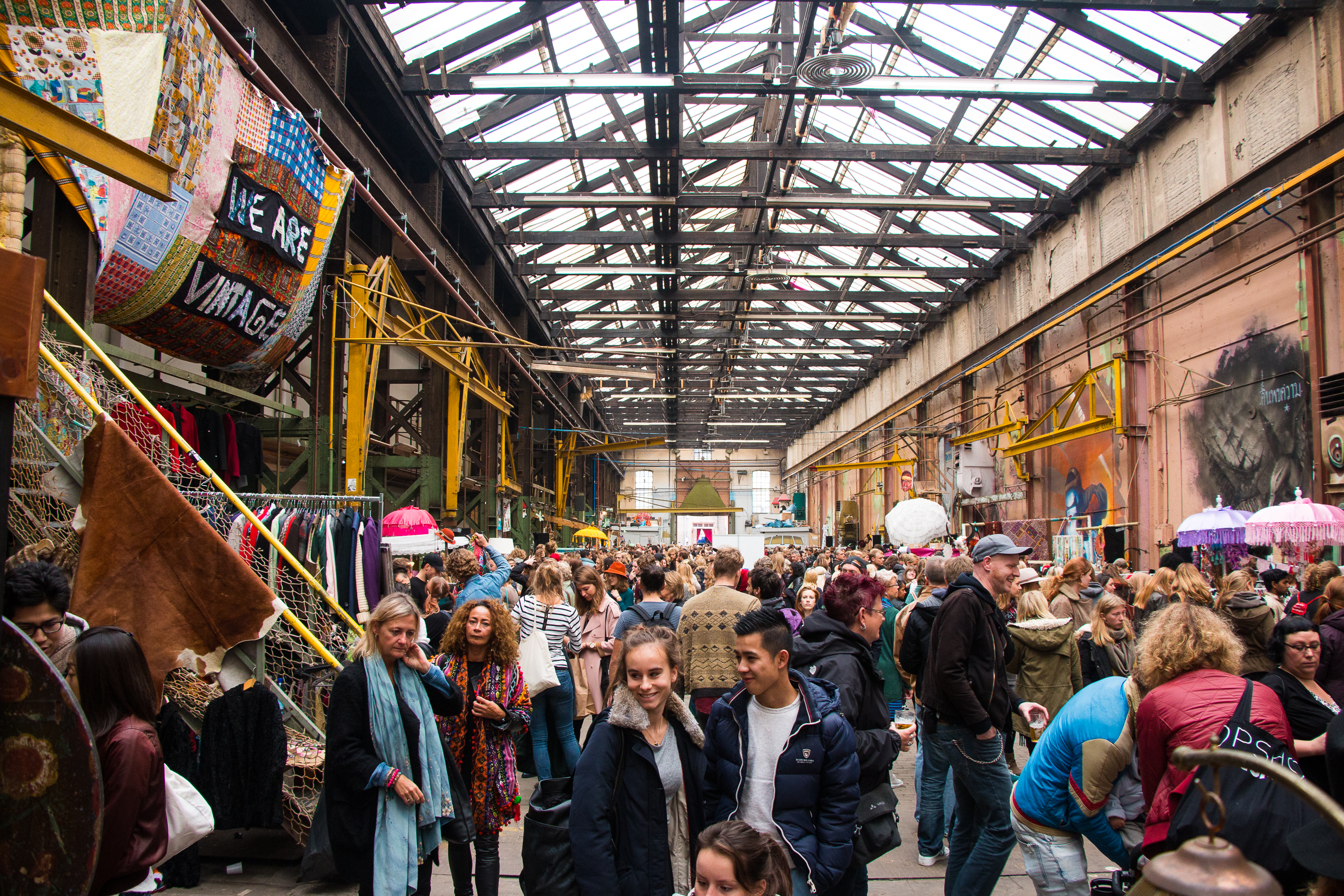 [English below]
Ho, ho, ho! Wie heeft er zin in wat kerstige gezelligheid? Amsterdam Roest en Moderne Hippies in ieder geval wél! We konden nog geen afscheid nemen van elkaar en daarom organiseren we op zondag 21 december de Moderne Hippies Markt: de kerstspecial! Ditmaal met wat glühwein, een kampvuurtje en een warm kleedje erbij. Kom je ook?
Waar moet je aan denken? Een heleboel fair, vintage & hippiemerken bij elkaar! Op de markt zetten we neer waar we het online over hebben.
Entree is gratis!
Tijd: 12.00 – 18.00 uur.
Locatie: www.amsterdamroest.nl
Check het Facebook event hier.
In aanloop naar dit event maken wij via deze pagina alle deelnemende merken bekend.
FAIR
Just B Curious
Denise's Choice
Dorstlust
Sooof
Ragazama
Fleur Caroline
U-HU
Pear Paper
Gathershop
Vandebron
The Conscious
Shzzl
Lucila Kenny
ByVIRANIE
Yaco
TEES
Peet enSo
VINTAGE
We Are Vintage
Rock on Vintage
Re-lize
Feather and Cross Vintage
HIPPIE
One Hipho
JOsSe Bags
After-Five
Kekke Camerariem.nl
iCatchy
Knick-Knack
Story Of Your Life
Kiboots
Riverstones
Glam Factory
Analogie
FOOD
Amsterdam Roest
De groene zusjes
Taza Chocolate
Foodsaam
The Dutch Weed Burger
DRINKS
Amsterdam Roest
ENTERTAINMENT
A MAZE
Joyce van Nispen Handanalyse & personal coaching
Vagabond Collective
Medium Rose
GET IT DONE
Praktijk Goed Ontmoet
KERST
Om verwarring te voorkomen willen we benadrukken dat het niet alléén een hippiemarkt is. Fair = namelijk niet altijd goedkoop! Op onze blog schrijven we vaak over duurzame, biologische en/of verantwoorde merken waar wij achterstaan. Als je www.modernehippies.nl volgt, begrijp je ons gevoel en waar wij voor staan, en soms moet je daar dus net een centje meer voor over hebben. Wij zijn MODERNE hippies! 😉
Neem genoeg cash mee! De dichtstbijzijnde pinautomaten vind je in de AH op de Kleine Wittenburgerstraat 14, de Oostelijke Handelskade 1001, of in de AH op de Sarphatistraat 670.
Op Twitter kun je ons uiteraard ook volgen voor nieuwtjes en updates, gebruik #modernehippies!
Liefs,
www.modernehippies.nl
PS Het klopt: de loods van Roest is verkocht en we dachten dat de laatste editie in oktober zou zijn, maar… Omdat we geen afscheid kunnen nemen van elkaar, doen we het gewoon nog een keer! 😉
//
Wil jij er met je bedrijf bij zijn? Meld je dan hier aan.
https://www.youtube.com/watch?v=339i8yKH0ug&feature=youtu.be&list=PLALzg3jW0rrYR-vY37huoLfcP8lJL3Flt
// ENGLISH
Ho, ho, ho! Who's up for some good ol' Christmas fun? Amsterdam Roest and we are! We couldn't say goodbye to each other and that's why we're organizing the "Modern Hippies Market: The Christmas Special!" on the 21st of December!
What is it? A whole lot of fair, vintage & hippie brands combined! At the market we bring together what we are writing about online. Will you be there as well?
Entrance = free!
Time: 12.00 – 18.00 o'clock
Location: www.amsterdamroest.nl
Check out the Facebook event
In the run-up to the event we will announce the participating brands via this page. Check out the links of the participating brands in the Dutch part (above).
So that there is no room for error or misinterpretation, we want to emphasize that this event is not a classic "hippy market". Fair = not always cheap! On our blog we write a lot about sustainable, organic and/or fair brands, which we like. If you follow www.modernehippies.nl, you will understand our feeling and that of which we stand for, and sometimes you have to be willing to pay a bit more for that. We are MODERN hippies 😉
Bring enough cash! Nearby ATM's are in the supermarket Albert Heijn at the Kleine Wittenburgerstraat 14, de Oostelijke Handelskade 1001 or the Sarphatistraat 670.
You can follow us on Twitter to stay updated, hashtag #modernehippies! Although the account is in Dutch, we can translate it for you if you reply 😉
With love,
www.modernehippies.nl
PS You're right: the warehouse of Roest is sold and we thought the last edition was in October. However! We can't say goodbye to each other, so we're just gonna do it again!
//
Would you like to be there with your brand? Take a look at this page.