Tried Tested // Hello Hair hair mask
My hair has been through a lot over the years. I've been dyeing it since I was a teenager and to top it off, three years ago I decided to curl it – an experiment that ended when I chopped my hair into a short bob two years ago.
Ever since, I've been taking care of my locks with nourishing shampoos and masks and I visit a hairdresser for a chop regularly. My hair is quite dry naturally and because of that, I've been using a wonderful hair mask from Australia: Hello Hair.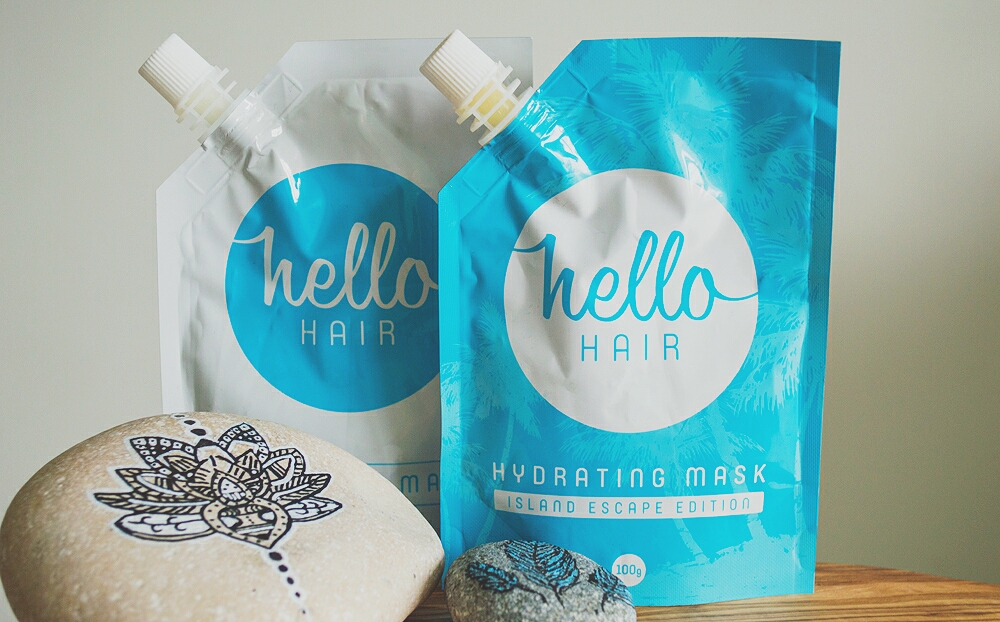 Hello Hair is a 100% natural hair mask, containing coconut oil, almond oil and argan oil. A variant, the Island Escape Edition, also contains natural oils, but without any traces of nuts.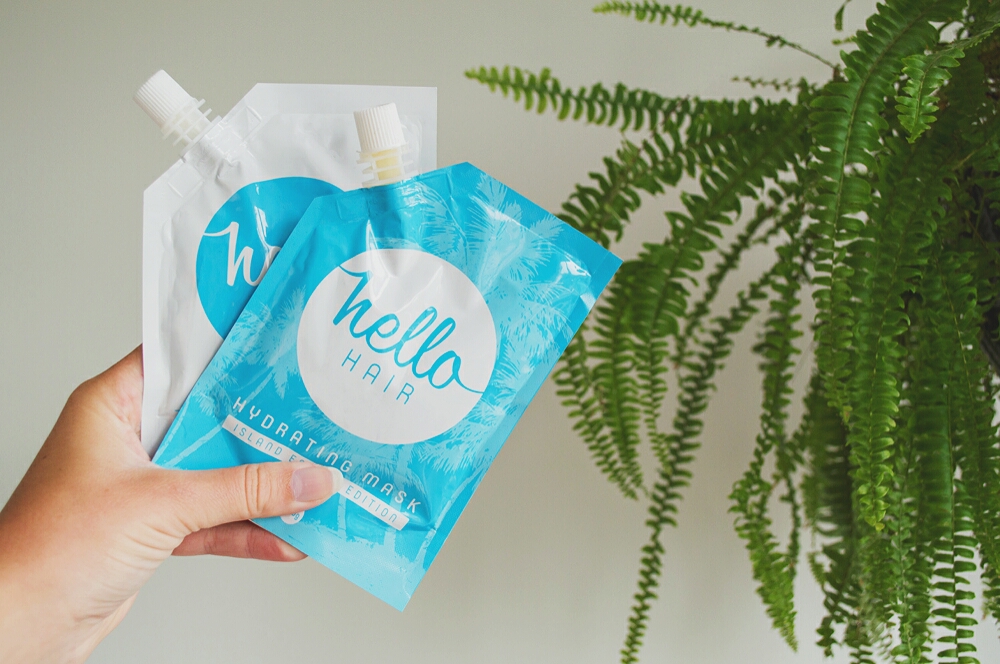 At 'normal'  temperatures (around 20 degrees) the consistency of the mask resembles a paste, but in hotter climes it melts and it hardens if put in the freezer. When you put the mask on your hands in order to use it, it melts, thereby making it easier to massage into your hair. You can use it on both your scalp and your hair tips.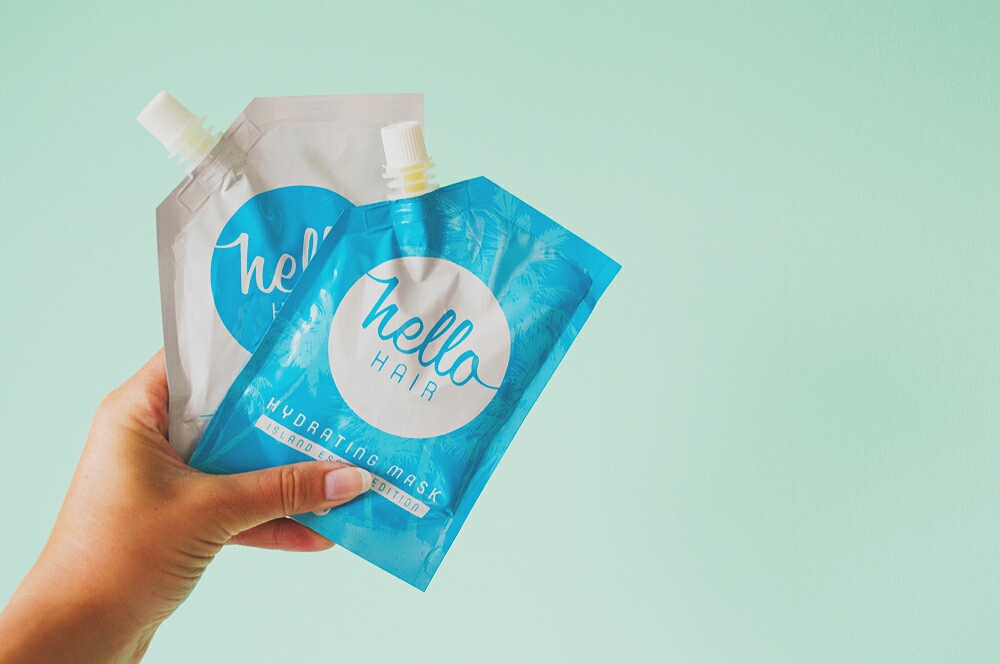 After you rub the mask into your hair, the best thing is to put your hair up and wait for 30 minutes before rinsing it out (well, at least 30 minutes; the longer the better, in my opinion – you can even leave it in overnight, if you put a towel over your pillow case!). After rinsing, I shampoo my hair two times to completely wash the oils away, and after that I use a conditioner.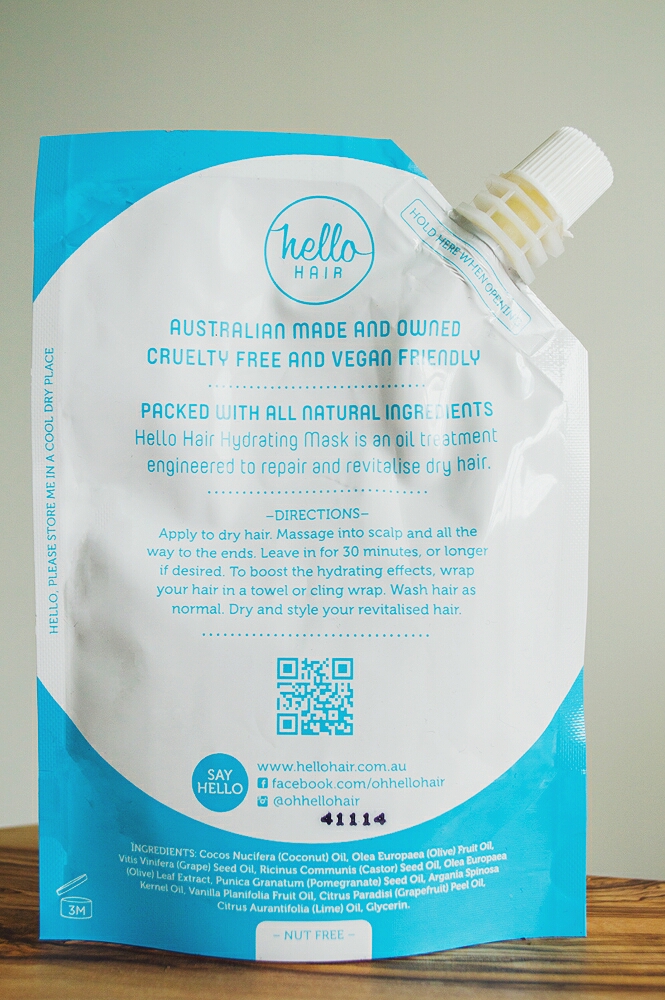 I use the hair mask once a week and one sachet lasts for about 6 weeks (my hair reaches the top of my chest and has normal volume). Even after one time, I could really feel the difference: my hair was softer and more shiny than usual. Also, the smell is really lovely and tropical! After using Hello Hair for several weeks, my hair felt healthier and I even could feel it growing more steadily. I use less hair products (actually: none, bar some shampoo and conditioner) and my hair still falls effortlessly into place!
Want to try Hello Hair? One sachet (100 grams) is about 10 euros. On Hello Hair's website you'll find more info on the hair mask and on Instagram you can see before-and-after photos of users.
Love, Yonna